Hello and welcome to my website.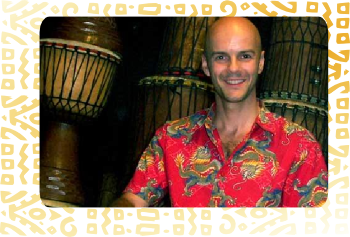 I learned about drums and rhythms on numerous trips to Africa and Brazil. I noticed that drum playing is normally associated with an event and is specific to a group of individuals for cultural, spiritual or therapeutic purposes.
As a therapist I developed a holistic view of music, dance and drum playing.
Here you will find activities and products related to percussion instruments, music, movement and ritual.
Enjoy the visit .
Rodolphe Schlachet